In 1979, Atlanta was re-emerging as the jewel of the South, a town rumbling with political and economic pulses that created opportunity, arts, and culture echoed only faintly elsewhere. Unfortunately, poverty and African-American race relations would pave the way for a killer to murder many young people whose futures were eradicated overnight.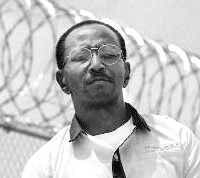 The deaths of a series of innocent young African American people conducting casual errands produced bodies found in the river and roadway. Children started vanishing while about everyday activities. These were all young people or children or very young juvenile adults. Fresh young black faces smiled in police files from photographs gone forever dim. Twenty seven to twenty nine missing persons were attributed to the Atlanta Child Murderer.
The late 1970's was "heavy" time for a racial killer to strike Atlanta. A rash of ugly race relations, accusations, Atlanta's political upheaval, and backlash against police and law enforcement occurred all at once. Police were unable to find a white perpetrator, and African Americans were insulted when profilers targeted a black killer. Concern, anger, grief, fear and rage in 1979-1981 shook Atlanta to its core. The killings progressed day by day and stretched racial tensions to the breaking point.
Police behavior during this period has been strongly questioned. Constant challenges that police did not pursue the killer because the targets were African-American were substantiated by the media and the political totems of the time. The notoriety of the Atlanta Child Killings was rife throughout the nation. Mohammed Ali and Gladys Knight came to Atlanta to donate money to the families of the victims, money that would itself become mishandled and lost.
(more…)