Michael Wayne McGray
Canadian serial killer Michael Wayne McGray was 35 when he was arrested in the city of Moncton, New Brunswick after using a knife to slit a woman's throat. In all McGray was convicted of killing six people though he claims to have killed up to 16 people from one end of Canada to the other, and two killings in the American city of Seattle on the Pacific Coast.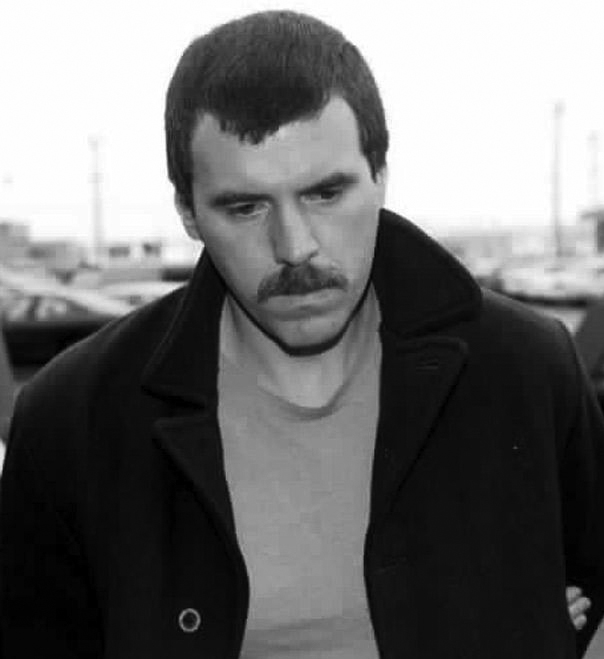 McGray's killings were varied and likely some of his killings were perpetrated with the assistance of an accomplice, though McGray would kill one of his criminal accomplices when shortly after robbing a cabbie in 1987, McGray stabbed Mark Gibbons to death. When finally caught by the authorities, McGray tried to cut a deal to get better living conditions in jail for himself, while looking to protect anybody who may have helped him in return for his pleading guilty. Prosecutors would reject his plea-deal. Michael Wayne McGray was sentenced to life in prison.
McGray pleaded guilty in a Moncton court to the first degree murder of Newfoundland resident Joan Hicks. During his trial for her murder, McGray had refused to admit having anything to do with the murder of Hick's 11-year old daughter Nina. McGray would tell a police officer that on the day he killed Joan Hicks, he had spent the day with reckless abandon mainlining cocaine. McGray claimed that he had become so consumed by an urge to kill somebody that he ordered his girlfriend who had been at the home of Joan Hicks before her murder to leave immediately before commencing to kill Hicks. McGray admitted to choking and stabbing Hicks in a violent rage before he cut her throat with a breadknife to make sure she was indeed dead.
Michael Wayne McGray like many serial killers claims to have suffered a terrible childhood. McGray claims that he was beaten by his father who was an alcoholic and there was subsequent sexual abuse suffered at various reform schools he attended. McGray has stated that when it came to committing murder, "It's like a craving or hunger. It's something I have to do. It gets to a point where I just can't control it anymore."
In August, 1998, MCGray was sent for a 60-day total psychiatric evaluation. An assessment report suggested McGray was suffering from a serious strain of Tourette syndrome which produced his overriding urge to kill. After his psychiatric evaluation McGray was found fit to still stand trial.
In 1991, McGray killed two gay men while he had been on a weekend pass from a Montreal prison. McGray would say that he was hell-bent on murdering homosexual men and he did indeed act on this impulse. He was convicted of the murders of Robert Assaly and Gaetan Ethier.
Even with McGray locked up behind bars his murder count continues to climb. McGray openly boasted that going to jail was not going to stop him from killing again when he said, "Just because I'm in prison doesn't mean the killing's going to stop." Other convicted killers in prisons with McGray were said to be scared and weary of him and their judgment was correct as McGray would kill his cellmate with a piece of bedding cloth. On May 30, 2011, McGray was charged with the murder of Jeremy Phillips. The murdered convict had earlier asked to be moved to a different cell as he rightfully feared for his life. McGray has since pleaded guilty to this in-custody murder and had another 25 years added to his prison term.
Article by Roy Whyte . Visit his Google+ page for more.