June 25th, 2010  / Author: Serial Killer
The Zodiac Killer was never caught because the law enforcement people in power at the time had used secondary means of catching a first rate criminal. The systems then in place were thought by many to be acceptable to the norms of the time, but criminal minds get away with crimes because their etymology of hate and lust for blood evades the thoughts and behavioral experience of the average policeman from that area in that era. Such law enforcement personnel cannot be expected to grapple with the serial killer type of threat.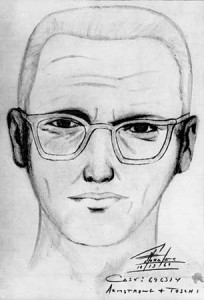 The Zodiac Killer is the type of crime that specialized law enforcement agencies were formed to solve. Yet even after decades of forensic evidence and new theoretical modeling systems the Zodiac Killer has never been identified. Yet the improvement of data systems and the records access enjoyed by federal law enforcement today is unparalleled. By changing the approach used to evaluate the Zodiac Killer, a solution may present itself. [Here is an analysis that can clear up why that is].
The Zodiac Killer is thought to have a problem with water. The water comments in the notes indicate there may have been a problem with the killer living in an area that became flooded with water or the ground rose somehow preventing the killer from committing crimes. The Zodiac Killer was operating in a somewhat rural area during an era when options for personal transportation were limited. This could have been an important clue to follow up. Was the water clue a hidden one because in fact the serial killer was not ready to be caught yet?
Read the rest of this entry »