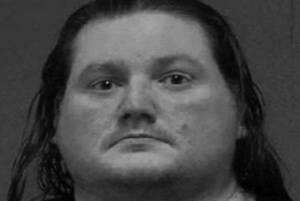 It's a good thing some serial killers to be are just plain lazy and dare we say it – stupid. Nothing says this more than the case of Geoffrey Portway. Geoffrey Portway was sentenced today to 27 years in prison for planning to kidnap, rape, torture, kill and consume child victims.
Portway is a British national and will be deported back to Britain once he finishes his time in prison. Portway was part of a macabre internet group who openly discussed and shared photos of child pornography, mutilation and death. It's a good thing for local children that Portway and his idiot accomplices thought the internet would give them some privacy to do their thing; not knowing of course that they were being watched by law enforcement. This gets even dumber when you consider that Portway was employed in an IT department!
Portway had constructed a torture-style basement complete with a child-size coffin, torture devices, butchering equipment and a steel cage with restraints. It's a good thing he was caught before he had a chance to start killing. It's not often we get to write about killers before they do so.