One of the astonishing serial killer stories to come out of the 1960's and 1970's of American Criminal History was Edmund Kemper. One of the earliest serial killers, Kemper suffered from paranoid schizophrenia and murdered his own mother as the culmination of a string of intensive and fatal attacks. Often posing as a police officer, Kemper picked up women looking for a ride who were too young and inexperienced to turn him down.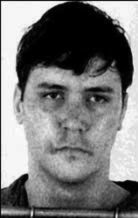 Kemper's story was a strange one, with traditional serial killer colorations of maternal domination and later serial murders. But the first killings of Edmund Kemper were his own grandparents when he was just 15. This hardly matches the later modus operandi of young female students he murdered later. The initial married couple and the intermittent coeds, then his mother and her friend, then a group of eight random victims represent the body of Kemper's victim list.
Why did Edmund Kemper want to kill young women? Because it was the only way he felt he could connect to them and "own" them. But Kemper also had been marginalized from normal society early by his institutionalization. Possibly these were unconscious rehearsals for the killing of his mother that was his real aim all along. Once Kemper's head cleared, perhaps he was done and was ready to meet with the consequences.
What association could he possibly have for the college age women? Unable to get into college himself, was Kemper killing genders "others" who had outpaced him academically? Kemper's turbulent relationship with his mother underscores the link between her in his mind as a college employee and the co-ed girls he killed.
(more…)