Washington D.C. is the American nation's capital, a paradise of security and armed forces presence and command. Yet in 2002, two men held the city captive while arresting pedestrian traffic with random sniper shots killing random victims with no warning. Indiscriminate selection of victims on the Virginia, Maryland, and Washington D.C. area roads. The random activities of the victims made for serious concern along all social strata.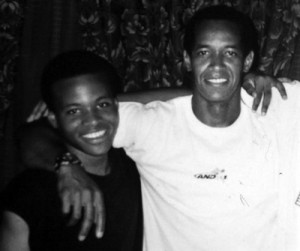 Local and Interstate 95 kept beltway commuters looking over their shoulder and scattering at the slightest sound. A manhunt failed to catch the killers for several days when the nation watched as gunplay entered into the public domain. The arrest and sentencing of two African American men would once again polarize racial tensions in the area. These would be later classified by some criminologist as hate crimes.
There was no religious affiliation, no gender bias in the killings. People sitting outside the post office or mowing their lawn are equally vulnerable to the sniper. The sniper's rampage of death was happening in the city, not isolated riverbeds or backwoods roads. "Stealth" poses at the gas pumps become normal to see in the forty mile area centralized in Montgomery County.
John Muhammad and Lee Boyd Malvo kept the people in the nation's capital watching their rear view mirrors and indoors for three weeks even in an age of media and satellite radar. Amazed Americans watched their news reports every night and marveled that a sniper existed in this day and age without being caught. Authorities desperately sought a way to end this beltway rampage holding so many in fear.
(more…)