The following is an update on the criminal trial of Cody Alan Legebokoff aka the Prince George Killer.
In court August 26, 2014 in Prince George, British Columbia, Legebokoff claimed other men did the killing of the women he is charged with murdering. Legebokoff told the court that three other men who he would only name as X, Y and Z actually murdered three of the four women.
When pressed to give names, Legebokoff claimed he didn't want to be known as a 'rat' inside prison.
"At that time, I didn't expect to be what I actually did was murder. But now, sitting here charged with it, I don't feel very good about it."
Cody Alan Legebokoff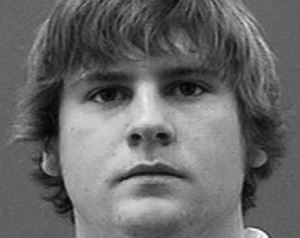 Cody Alan Legebokoff – The Prince George Killer
The courtroom heard the testimony of Legebokoff where he described being present at the murders of Jill Stacey Stuchenko, Natasha Lynn Montgomery, and Cynthia Frances Maas. He added that he struck Loren Leslie but only after she had injured herself with a knife getting out of his truck.
To this date Montgomery's body has not been found though her DNA was found in Legebokoff's apartment after his arrest. The DNA was found on items that included clothing, bedsheets and an axe.
The court trial is ongoing and is expected to run up to eight months in length. If you have any information on these murders please contact your local police department or the RCMP.
You can read more about Cody Alan Legebokoff here .